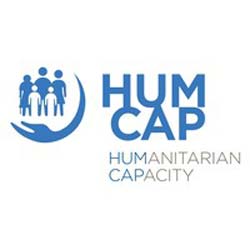 Dettagli Corso
Descrizione del corso
Nutrition in Humanitarian Assistance- LIVE ONLINE
One-third of the world's population experiences some form of malnutrition, leading to increased rates of illness, mortality, and lost productivity. Inadequate maternal and child nutrition is the underlying cause of 3.5 million child deaths every year, and 45% of deaths in children under 5 years of age, most of them living in South Asia and Sub-Saharan Africa
This course intensive 5 day-long training course focuses on how to deliver nutritional support services to people affected by humanitarian crises. It also gives an overview of current best practices in nutrition in humanitarian settings and provides practical examples.
It is meant to provide knowledge and skills to improve the learner's practice and help preparing for the complexity of working in humanitarian settings. It is particularly suitable for people who wish to consolidate their knowledge and experience and who are keen to learn from and with others.
Who is this course for?
The course is aimed at management staff of international organizations, NGOs working in countries regularly affected by emergencies and chronic crises, wanting to gain more understanding on how to fight malnutrition, so it is ideal for project and program managers, as well as health workers, nutritionists, doctors, and nurses, eager to gain a more programmatic understanding of nutrition.
Course content
The course aims to provide an overview of nutrition interventions implemented in humanitarian settings. It will follow the project cycle steps, so focusing on how to assess malnutrition from a qualitative and quantitative point of view and contextualize underlying causes and challenges, how to design and plan the most suitable intervention and how to monitor it in an effective and efficient manner.
The course will include the following topics:
a general review of the different types of malnutrition and their direct and underlying causes
assessing and measuring malnutrition at population and individual level
common nutritional interventions (CMAM and IYCF)
monitoring and evaluation mechanisms of nutrition interventions
Additional issues discussed will include:
remaining challenges and humanitarian dilemmas related to nutrition
integrated programming; food security and WASH plus nutrition interventions; nutrition-specific and nutrition-sensitive interventions
The Sphere guidelines and other relevant nutrition standards
The course content is based on the Harmonised Training Package of the Global Nutrition Cluster, the Lancet 2013 Nutrition series and Global Health and Nutrition policies agreed at the World Health Assembly in Geneva.
Methodology
The course will be delivered in Live on live modality: it will use interactive methodologies and multimedia tools, virtual work groups, review and discussion of case studies, video and lectures. The participants will be provided with a learning package at the end of the course and pre-lecture readings.
The course will organized on five days utilizing ZOOM platform and it will include 2 hours of self-study and 20 hours of live online sessions facilitated by two senior trainers. Timing will be adjusted based on the time zone of the participants
At the end of the training participants that have successfully completed the training will be ensured a digital badge through the international platform HPASS (www.hpass.org).
Altri corsi che potrebbero interessarti