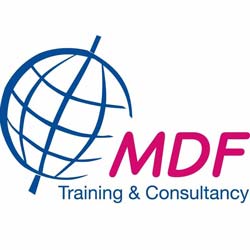 Dettagli Corso
Descrizione del corso
How can you access EU service contracts?
Are you a Project Manager, Fundraiser or Secretary General who wants to push the funding strategy of your NGO to the next level?  Don't miss this unique opportunity to gain valuable insights on how to diversify your sources of funding and boost your fundraising strategy!
With this short teaser, our trainers will share with you the most valuable and practical advice on how to get started with Service contracts. This FREE online teaser is there to give you some preliminary insights and tips on how to proceed if you are considering to get involved in Service contracts as an NGO. Get the basics for free now and, if you like MDF's hands-on approach, enroll in our next course on EU Service contracts.
The teaser is open to all Project/Funding managers, Bid managers, Fundraisers, Secretary Generals or Directors of NGOs.
Key insights:
Main differences between EU grants and EU service contracts.
Where to find the EU service contract funding opportunities relevant for NGOS.
The most important practical tips and advise on how to best access EU service contracts.
Download the course flyer with an extended content description:  Teaser flyer_A5_BRX_autumn
File Allegati
Altri corsi che potrebbero interessarti